So what do the people who have used us have to say?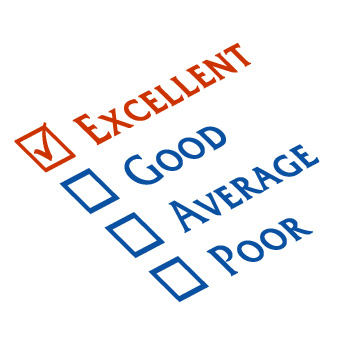 I am a very happy Nizami Hosting customer who called for sales support today: it has been my experience that Nizami Hosting offers the most cost-effective and professional hosting solution for the professional and not-so professional, alike. Several of my friends (who use hosting services) are now using Nizami Hosting or will soon be and bandwidth has been unbeatable! In my experience, there's been no faster propagation of DNS over the web, ever. Today, as my service contract with a prior host expires I will be moving my remaining sites over to Nizami Hosting with a sense of glee! Looking forward to a fantastic 2010: thanks for the great service thus far!

Norman Stevenson
Nizami Hosting offered affordable web hosting thorough and generous set of features, and at almost unbelievable prices, so I decided to try it out. After a few months I was pleasantly surprised that the service lived up to its billing in every way, on top of which the customer service was superb, so I've since purchased considerably more from them. Nizami Hosting shines in just about every way, and I would whole-heartedly recommend them to anyone looking for hosting or reseller hosting.
Carlton Holting
Thank you for your affordable web hosting services and quality. I have been very pleased and look forward to doing business with you for a long time to come.

Michael Taylor
Thanks for your time, and I do want you guys to know, that of the several sites I have managed for people, yours is by far the least hassle company yet. I spend so much time having to trouble shoot and wonder why the site is down for heavenly hosting (as an example) that I can hardly enjoy it being up. However, with you guys, its been pretty much no chore at all, and I have been able to seamlessly enjoy the site even as you do upgrades.  Anyway, thanks for your time!
Cheryl
I have been working on my web building skills for the better part of 10 years and have utilized a lot of web hosting companies. I have never been as impressed and excited as I was with both the incredibly good deal Nizami Hosting gave me but the affordable hosting service is top shelf all the way. Quick friendly responses to any questions I have.  I now host 4 sites with them. It literally blew me away the night I purchased my first one. It was 2:30 am when I submitted payment and was setup instantly! The control panel makes it incredibly easy to get yourself up and running. Extremely affordable, incredible service and reliability,  I'll never need to look elsewhere. These guys mean business.
Mike Osbourne
Worked with Nizami Hosting for shared hosting and later for reseller hosting, it is amazing to see that Nizami manages such a high quality  hosting in England at such a low cost. Well done, keep it up, we shall remember our association with you.
Mohammad